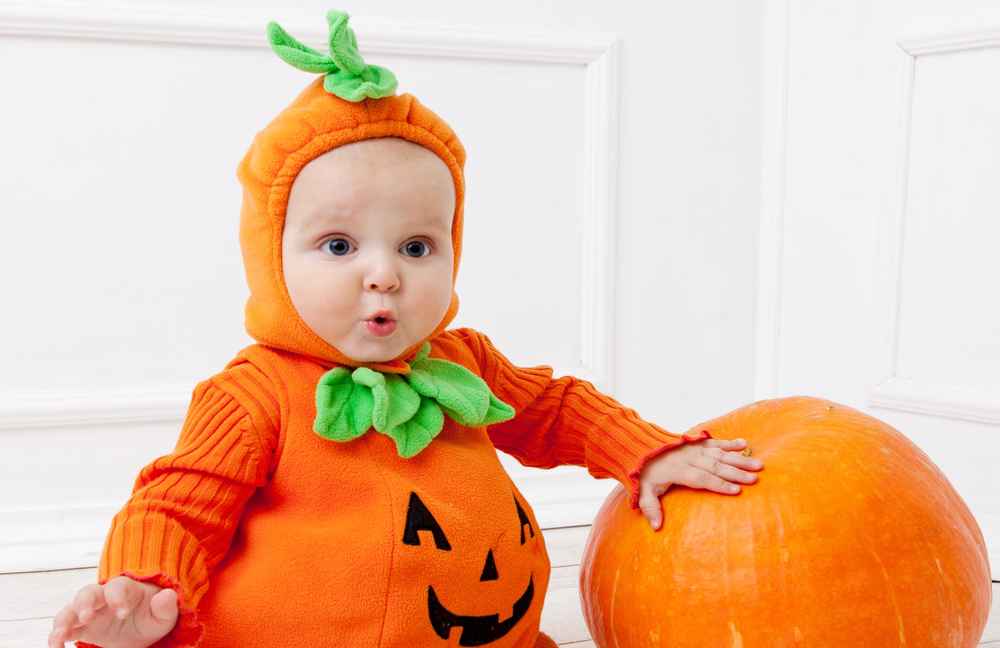 SAFE TRICK-OR-TREATING
• Cross streets at corners and look left, right and left again
• Put electronic devices down, keep heads up and make eye contact with drivers
• Always use on sidewalks or walk on the left facing traffic
• Children under 12 should always walk with an adult and older children should stick to familiar, well-lit areas
SAFE AND CREATIVE COSTUMES
• Put reflective tape on costumes and bags and carry glow sticks or flashlights
• Choose face paint instead of masks
• Select the right size costume to prevent tripping
SAFE DRIVING
• Slow down and be especially alert in residential neighborhoods between 5:30pm and 9:30pm
• Turn on headlights on earlier in the afternoon
• Take extra time at intersections and entering and exiting driveways
• Eliminate distractions inside your car
THE TEAL PUMPKIN PROJECT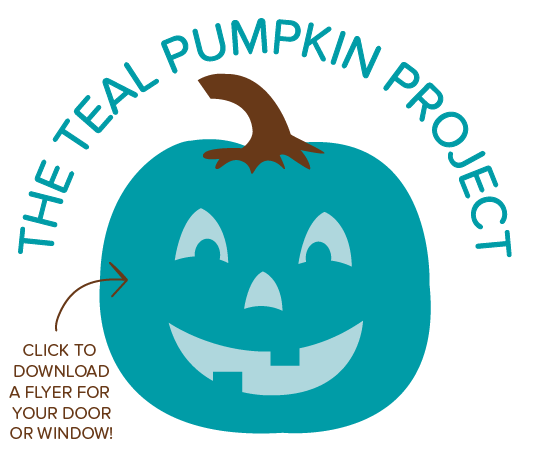 The Teal Pumpkin Project was started a few years ago in Knoxville, Tennessee to help children with food allergies receive treats that wouldn't harm them. Since then, the program has expanded to communities all across the country, with people posting flyers and, yes, even painting pumpkins teal to show their house is safe for kids with food allergies.
Regardless of whether or not your child trick-or-treats from allergy-friendly homes, please always remember to bring his or her Epi-Pen with you while out walking.
Here's a list of non-food treats to stock up on and be sure to download our flyer to print and display on your front door or window!
Pencils or Crayons
Rubber Balls
Erasers
Wax Lips
Glow Sticks
Stickers
Bubbles
Chalk
Coloring Books