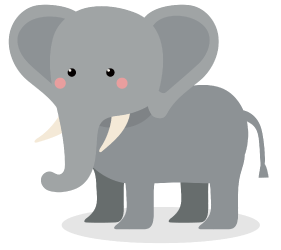 It's the elephant in the room and we totally get it. The Coronavirus pandemic is not the ideal time to bring a child out unnecessarily. But, as your child's pediatrician, we want to address your concerns in a thoughtful, direct way. We're parents ourselves and have the same worries about keeping our own children protected. That's why we've taken the steps outlined below to ensure our offices are clean and safe for you and your child.
Please, take it from us as medical providers and as parents: Keep your child's scheduled well appointments and maintain his or her vaccination schedule. Not doing so increases the overall risks to your child's health, which we absolutely want to avoid. We've provided a helpful chart below and you can read more information on our immunizations page.
If you have any questions, please feel free to send a message to your provider through the Portal or call our CARE Line at 410-721-2273.

Varied schedule blocks for sick and well visits

Virtual visits

Keeping waiting rooms empty

Pre-screening sick patients

Curbside visits

Limiting additional visitors

Streamlining visits with questionnaires ahead of time through CHADIS and the Patient Portal to help limit your time spent in the office

Disinfecting rooms and common areas

Training staff and providing plenty of personal protective equipment (PPE)

Varied schedule blocks for sick and well visits

Virtual visits

Keeping waiting rooms empty

Pre-screening sick patients

Curbside visits

Limiting additional visitors

Disinfecting rooms and common areas

Training staff and providing plenty of personal protective equipment (PPE)

Streamlining visits with questionnaires ahead of time through CHADIS and the Patient Portal to help limit your time spent in the office
0-3 Days:
Hepatitis B (usually given in the hospital), Newborn Screen #1, Hearing Test, CCHD (heart test)
2 Weeks:
Newborn Screen #2
1 Month:
Hepatitis B #2
2 Months:
Rotavirus (oral), Prevnar 13, DTaP, Hib, IPV (Polio) - When available, these last three are given as a combination called Pentacel
4 Months:
Rotavirus, Prevnar 13, Pentacel or DTaP, Hib, and IPV
6 Months:
Rotavirus, Prevnar 13, Pentacel or DTaP, Hib, and IPV (and sometimes Influenza)
9 Months:
Hepatitis B #3
12 Months:
Complete Blood Count and Lead Level (fingerstick), Hepatitis A #1, MMR, Varicella - When available, these last two are given as a combination called ProQuad
15 Months:
Prevnar 13, Pentacel (or DTap and Hib)
18 Months:
Hepatitis A #2
2 Years:
Complete Blood Count and Lead Level (fingerstick)
4 to 6 Years:
DTaP, IPV (Polio), MMR, Varicella
11-12 Years:
Tdap, MCV4 HPV (males aged 13-21 years and females aged 13-26 years)
6 Months-18 Years:
Influenza (yearly)